Lurpak®
lightest spreadable
THE LIGHTEST OF LIGHTER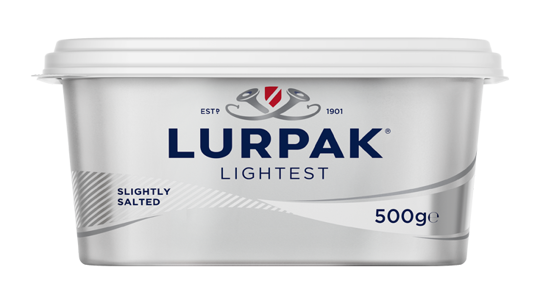 Healthy needn't mean humdrum. Lurpak® Lightest Spreadable is our lowest fat spreadable. It has the benefits of being a light spreadable, but still with the delicious taste notes of Lurpak®. A slice of your favourite granary bread is calling out for it. This is the lightest lighter Lurpak® of the pack.
UNCOMPROMISING APPROACH TO QUALITY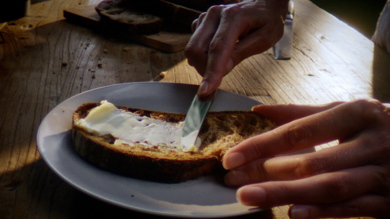 To create Lurpak® Lightest Spreadable we start our recipe with Lurpak® butter made from 100% fresh milk and add a pinch of salt. To make it light and still spreadable straight from the fridge we add rapeseed oil, just enough water, and a bit of milk protein. That's it. Simple natural ingredients are transformed into our lightest of Lighters with Lurpak® Lightest Spreadable. Genuine excellence and mouth-watering flavour doesn't just come out of nowhere, and Lurpak® has had an uncompromising approach to making quality butter since 1901.
Nutritional Information
Per 100 g
Energy

376 Kcal / 1548 Kj

Carbohydrates

0.7g

Fat

40g

Saturated Fats

15g

Protein

3.3g

Salt

1g

Sugar

0.7g
INGREDIENTS
Water, Butter (26%) (Milk), Rapeseed Oil, Lactic Culture (Milk), Milk Protein, Salt