LAMB KABSA
3 hours 40 mins cooking time
Method
1
Cook the onions, lamb, salt, tomato puree and Kabsa spices with Lurpak® butter for 10 minutes on a high heat, mixing them well. Add boiling water and let it simmer for 3 hours
2
Drain the meat sauce and remove the meat pieces and set aside.
3
Fry each of the pine nuts, cashew and almonds separately in Lurpak® and set aside.
4
Now add rice and 6 cups of meat sauce back into the pan, bringing it to a boil. Let it simmer for 25 minutes until the rice is fully cooked. Spread the cooked rice in a serving dish, arranging meat pieces on top and garnishing with fried nuts, raisins & freshly chopped pistachios. Serve hot.
Where to buy
Lurpak® Unsalted Butter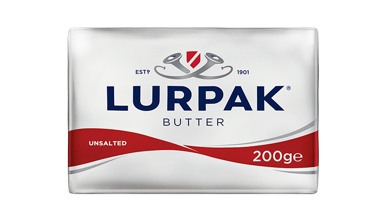 With Lurpak® by your side you're always ready to cook, bake and fry up wonders, cook. With its delicate taste, Lurpak® Unsalted Butter enhances the flavour of whatever food you add it to. From a hearty risotto dish, your weekend baking creations, to some simple earthy mushrooms, its subtle notes complement every creation you rustle up in the kitchen. For people who love Good Food, Lurpak® makes it even better. Now sleeves up. Today we cook bold.
Where to buy