Lebanese Fish Risotto - Sayadiyeh
Method
1
In a pan, toast the nuts in a tbsp. of butter until browned. Remove, and set aside.
2
Rub the fish in salt and pepper.
3
Add the remaining butter into the pan and fry the fish until tender. Then set aside.
4
Fry the onion in the used butter (add more if needed), until crispy and brown in color. Set aside some of the fried onions to use for garnish.
5
Add the spices and 450ml of water to the remaining onions in the pan, then cover and let it simmer for 30mins until the onions become very soft.
6
In a separate pot, add the rice and a tbsp. of butter, then add 350ml of the spices sauce over the rice and transfer all the soft onions. Cook the rice over low heat for 15 mins.
7
Put the rice in a serving plate, place fried fish over it and sprinkle with the reserved fried onions and toasted nuts.
8
Best served with a side of sliced cucumber, tomato and tahini salad or tarator sauce (tahini parsley sauce).
Where to buy
Lurpak® Unsalted Butter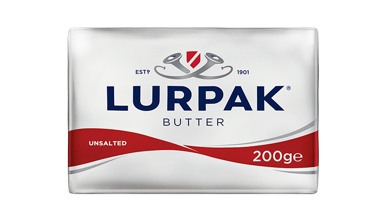 With Lurpak® by your side you're always ready to cook, bake and fry up wonders, cook. With its delicate taste, Lurpak® Unsalted Butter enhances the flavour of whatever food you add it to. From a hearty risotto dish, your weekend baking creations, to some simple earthy mushrooms, its subtle notes complement every creation you rustle up in the kitchen. For people who love Good Food, Lurpak® makes it even better. Now sleeves up. Today we cook bold.
Where to buy