Method
1
Heat the butter in a large frying pan over a medium to high heat, then add the chicken and cook until it browns.
2
Add the onion and garlic and sauté until soft and fragrant, then add the rest of the spices and stir together.
3
Add tomato paste, canned tomatoes, stock (water) and coconut milk. Bring to a boil, then reduce heat to simmer for 10 minutes.
4
Add an additional tbsp. of butter at the end for extra flavor and creaminess and a drizzle of cream. This is best served with white rice and add tbsp. of butter to make the rice fluffier/shinier.
Where to buy
Lurpak® Soft Light Salted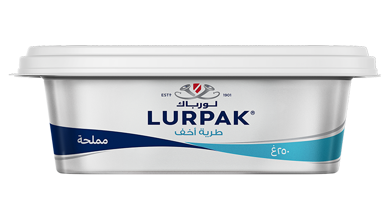 Lurpak® Soft Light Slightly Salted is the fusion of everything good. The slightly salted Lurpak® taste you love, simply with 25% less fat than your Lurpak® Soft. So, toast, baguette, sourdough, Lurpak® Soft Light Slightly Salted is always on hand to turn your simple sandwiches into something glorious. Spread your passion for Good Food with our spreadable that spreads straight from the fridge. The distinctive, creamy, delicate, and fresh taste of Lurpak®, but spreadable and light!
Where to buy