SPREAD PASSION EFFORTLESSLY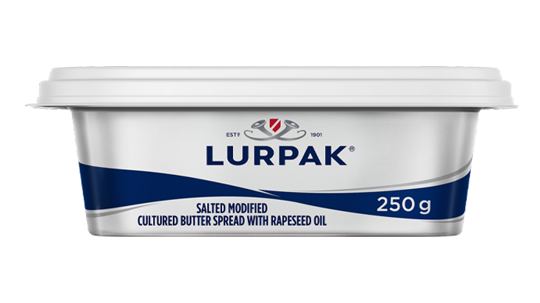 Toast, baguette, sourdough, crackers - get ready! Lurpak® Spreadable Salted is always on hand to turn your simple sandwiches into something glorious. Spread your passion for Good Food with our Lurpak® Spreadable Salted that spreads straight from the fridge. The distinctive, creamy, delicate, and fresh taste of Lurpak®, but spreadable!
UNCOMPROMISING APPROACH TO QUALITY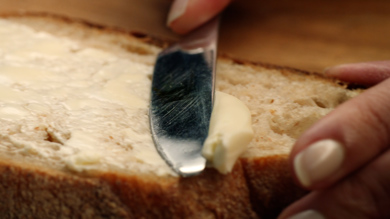 A few simple ingredients transformed into greatness. To make Lurpak® Spreadable Slightly Salted we start our recipe with Lurpak® butter made from 100% fresh milk and a pinch of salt. But we know you like to have your Lurpak® ready straight from the fridge! So, to make that possible and ensure this is so, we add some rapeseed oil and just enough water. That's all. Genuine excellence and mouth-watering flavour doesn't just come out of nowhere, and Lurpak® has had an uncompromising approach to making quality butter since 1901.
Nutritional Information
Per 100 g
Energy

706 Kcal / 2905 Kj

Carbohydrates

0,6g

Fat

78g

Saturated Fats

35g

Protein

0,5g

Salt

0,9g

Sugar

0,6g
INGREDIENTS
Butter (made from pasteurised cow's milk), Rapeseed Oil (15%), Lactic Culture, Salt (0.9%)