MESS-FREE LURPAK®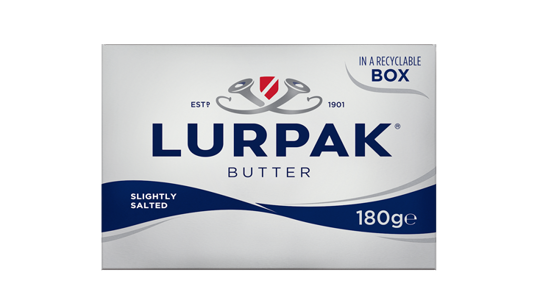 Introducing Lurpak® Butterbox. It is the Lurpak® you love, just now in a re-closable box, giving you mess-free butter every day. Whether you're mashing potatoes on a Monday or roasting up a storm on a Sunday, you can cook the food you love with ease all week. Now, isn't that neat? Not only can you cook without the mess, but Lurpak® Butterbox is also recyclable, making each use even more satisfying. So OPEN, mash, mix, spread, fry, roast, and CLOSE. With mess-free Lurpak® Butterbox, creating good food is easy-peasy. With Lurpak® by your side you're always ready to cook, bake and fry up wonders, cook. With its delicate taste, Lurpak® butter enhances the flavour of whatever food you add it to. From a hearty risotto dish, your weekend baking creations, to some simple earthy mushrooms, its subtle notes complement every creation you rustle up in the kitchen. For people who love Good Food, Lurpak® makes it even better. Now sleeves up. Today we cook bold.
UNCOMPROMISING APPROACH TO QUALITY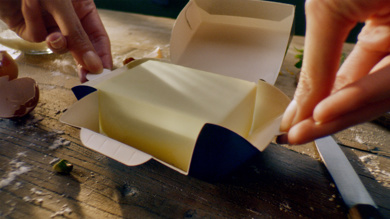 Lurpak® Butterbox is made from 100% fresh milk. We simply take the cream from the milk and churn until it turns into butter – and just add a pinch of salt along the way. That's it. Genuine excellence and mouth-watering flavour doesn't just come out of nowhere, and Lurpak® has had an uncompromising approach to making quality butter since 1901.
Nutritional Information
Per 100 g
Energy

739 Kcal / 3038 Kj

Carbohydrates

0.7 g

Fat

82 g

Saturated Fats

52 g

Protein

0.6 g

Salt

1.2 g

Sugar

0.7 g
INGREDIENTS
Butter (Milk), Lactic Culture (Milk), Salt. Minimum Fat content 80%