Lurpak®
lighter slightly salted butter
GREATNESS FORGED FROM SIMPLICITY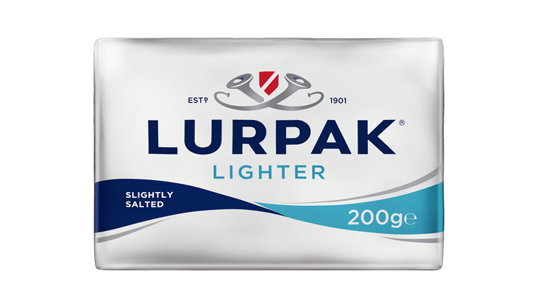 Lurpak® Light butter is greatness forged from simplicity. Made with only 3 natural ingredients, Lurpak® Light butter is the Lurpak® butter you love, simply light. So grab a board, pot, pan or tray, and discover the beauty of simplicity. The humble artichoke, the unassuming mussel, the simple tomato. Modest ingredients. But bring them together with a little Lurpak® Lighter and true greatness can be forged. Master simplicity with Lurpak® Lighter and a few natural ingredients.
SAME GREAT LURPAK TASTE, SIMPLY LIGHT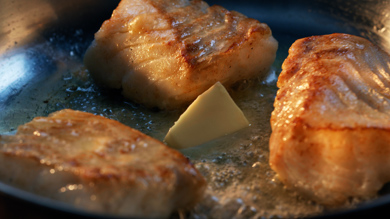 The Lurpak® Lighter that you love but now available as a block butter, made with just 3 natural ingredients (butter, water & salt). You can now enjoy the delicious taste of Lurpak® Butter and use it exactly as you would any other butter, just with less fat. Genuine excellence and mouth-watering flavour doesn't just come out of nowhere, and Lurpak® has had an uncompromising approach to making quality butter since 1901.
Nutritional Information
Per 100 g
Energy

554 Kcal / 2279 Kj

Carbohydrates

0.7 g

Fat

61 g

Saturated Fats

39 g

Protein

0.6 g

Salt

1 g

Sugar

0.7 g
INGREDIENTS
Butter (Milk), Water, Salt