START FRESH EVERY TIME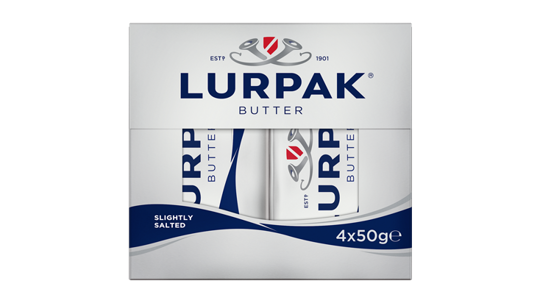 The easy way to enjoy the fresh taste of Lurpak® butter at every use. 4 individually wrapped 50g mini blocks of Lurpak® butter offer a fresh start every time, so you can enjoy cooking and baking even more. The easy way to enjoy the distinctive, creamy, delicate, and fresh taste of Lurpak® butter each time you grab butter from the fridge. Cook up your wonders easily with the Lurpak® you love but in individual wrapped mini block portions to ensure freshness and convenience every time you want to cook up a kitchen creation. For people who love Good Food, Lurpak® makes it even better. Now sleeves up. Today we cook bold.
UNCOMPROMISING APPROACH TO QUALITY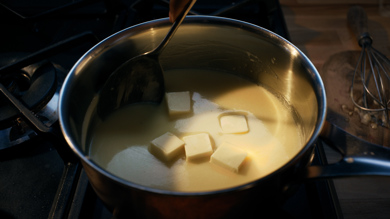 Lurpak® Mini Blocks are made from 100% fresh milk. We simply take the cream from the milk and churn until it turns into butter – and just add a pinch of salt along the way. That's it. Genuine excellence and mouth-watering flavour doesn't just come out of nowhere, and Lurpak® has had an uncompromising approach to making quality butter since 1901.
Nutritional Information
Per 100 g
Energy

739 Kcal / 3038 Kj

Carbohydrates

0.7 g

Fat

82 g

Saturated Fats

52 g

Protein

0.6 g

Salt

1.2 g

Sugar

0.7 g
INGREDIENTS
Butter (Milk), Lactic Culture (Milk), Salt. Minimum Fat content 80%