Chicken biryani
1 hour 30 mins cooking time
1
Mix together the marinade ingredients and the chicken and leave for a minimum of an hour. Preferably overnight.
2
In a sieve, wash the rice until the water runs clear.
3
Melt 30g of Lurpak® butter and cook the marinated chicken over a medium heat for 10 minutes until well coloured. Remove and set aside.
4
Wipe the pan clean of any burnt bits and then melt the second 30g of Lurpak® butter and fry the onions, garlic and ginger until golden. Stir in the rice and the spices and cook for a further minute. Add the chicken back in the pan and cover with the chicken stock. Cover with a tight-fitting lid and bring to the boil. Lower the heat to a minimum and cook the rice for another 10 minutes.
5
Turn off the heat and let the rice steam for 10 minutes. Stir in the chopped coriander and serve garnished with the mint leaves, coriander leaves and chopped cashew nuts.
Where to buy
Lurpak® Unsalted Butter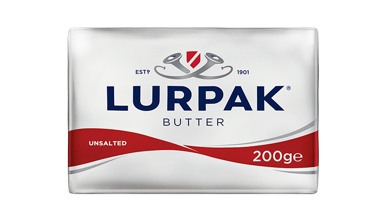 With Lurpak® by your side you're always ready to cook, bake and fry up wonders, cook. With its delicate taste, Lurpak® Unsalted Butter enhances the flavour of whatever food you add it to. From a hearty risotto dish, your weekend baking creations, to some simple earthy mushrooms, its subtle notes complement every creation you rustle up in the kitchen. For people who love Good Food, Lurpak® makes it even better. Now sleeves up. Today we cook bold.
Where to buy